"Bee green with Green Bee."
To help create a greener future by implementing old school methodologies with new school technologies. Fertilizers created on the farm, by the farm.
Our mission is to run a biodynamic farm that offers a variety of beneficial products to the community and helps teach people about the benefits of holistic sustainable living.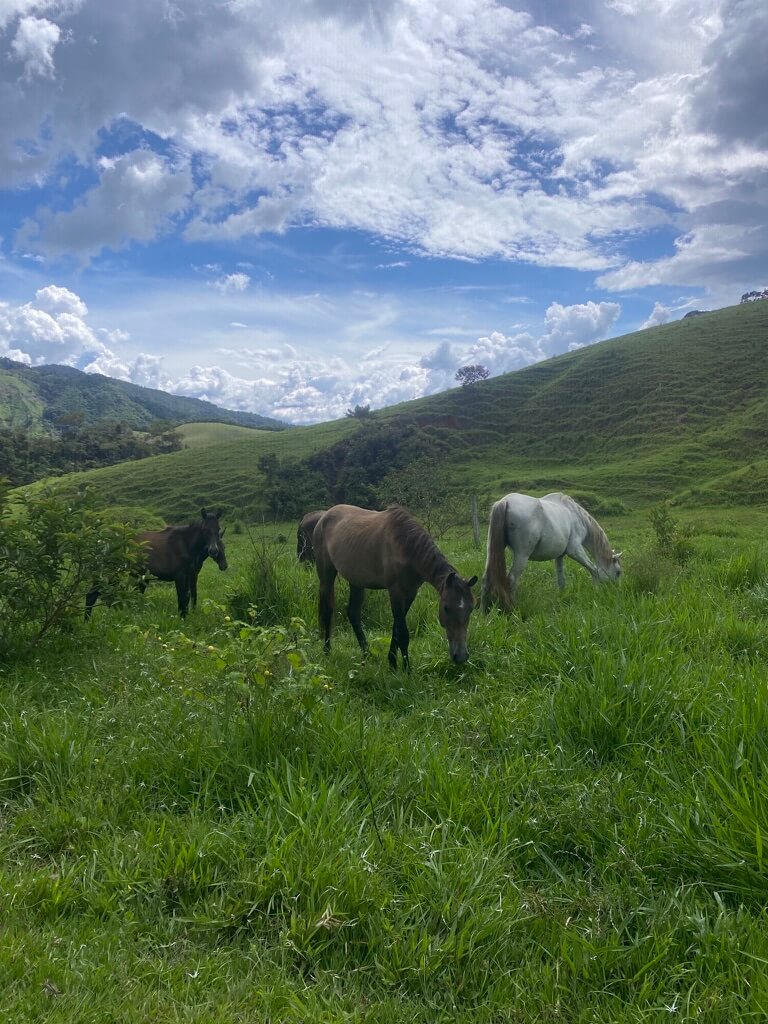 Niko has always found himself in the garden. In Highschool he helped build one of the first carbon-neutral aquaponic facilities in the U.S. and studied Agricultural Business and Organic Gardening at Colorado State University with an emphasis on cannabis. Because of federal guidelines, he left to work for Way To Grow, Boulder. Here he talked with grow managers and analyzed specific soil and fertilizer "recipes" that companies manufactured, realizing that some of the products listed as "organic" weren't truly organic. Shortly after he went down to Colombia to work for his uncle's cattle ranch where they ran 400 head of cattle and roughly 20,000 tilapia where basic things (tape measures, drills, and duct tape) were not available, this led to the question "how do we make fertilizers for the farm, on the farm?" Answering this by growing 4000 plants using soil tests, companion planting, and local ingredients, he has gained notoriety gaining second place in "The Headies" for his hemp flower.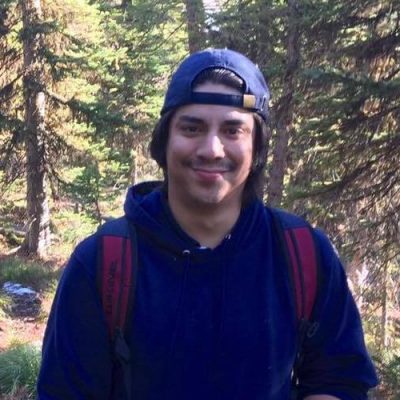 Yuri started working on farms at 16 and worked his way up to managing a market garden behind a diner to supply it with extra vegetables, eggs and tomatoes. Later, he helped run a farm camp, teaching kids about the joy of gardening. it was here where he learned about rotating crops and cover crops and eventually went to school at University of Vermont graduating with a bachelor of environmental science with a specialty in soil science. During that time he also worked for the Lieutenant Governor of Vermont at his farm "Full Moon Farms", Helping raise over 15 acres of organic produce that they sold through CSA's and farmers' markets. They used a system of rotating cover crops to build up soil nutrients in an orderly fashion, roughly rolling the cover crops into the ground both previous and following the planting of a cash crop. Now he currently works in Vermont on the identification and inventory of trees for landowners that are looking to accrue carbon credits based on trees present.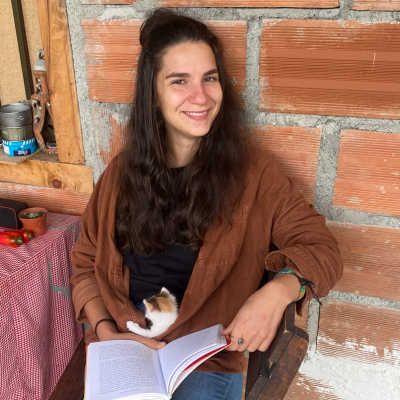 Angela is our research expert and NGO specialist. At the University of Marburg, she gained her master's, studying the processes of dispossession and its impacts on rural Colombia during the palm oil expansion since the 1990s. She can speak fluently in German, English, and Spanish. Not only that but she also has worked on various farms all around the world.  In Colombia, she worked on a regenerative permaculture farm that specialized in bioconstruction, companion cropping, and water flow. In New Zealand, she helped work on a large-scale Feijoa farm. And in Vermont she helped growing hemp on a certified organic farm. As our research specialist, she is currently focused on finding old recipes for fertilizers, cures, feeds, and more. Currently she works for various NGO's diving into topics such as indigenous rights, rural development and sustainable agricultural systems.
Miguel is quite the homesteader! After going to Colorado State University for Medical school he realized it wasn't the path for him and wanted to dive more into natural plant healing. He began to look at the cosmetic industry and realized how much synthetic ingredients are being used in makeup, toothpaste, soaps and more. This led him to develop Hunab Ku in December of 2018. As Covid came around, he built his own house 1 km into the Colombian Jungle where he had to bring everything in by mule. Here he had a completely off the grid house, taking into account how to build+maintain grease traps, composting toilets, solar panels, and more. 
Extraordinary Experiences
We value the people, animals and plants around us. Attuned to nature, we teach people sustainable methodologies to make the world a greener place.
Like what we're doing? Every dollar helps